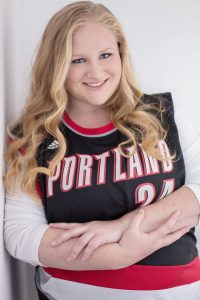 Meet Jessica Love, the Tigard Farmers Market Manager.  Jessica has been with the Tigard Farmers Market in a variety of roles including Assistant Market Manager since May 2013, and stepped into lead the Tigard Farmers Market in January 2016.
Jessica graduated from Western Oregon University with a B.A. in Communications and also went through the Disney College Program after college, honing her customer service and experience skills.  Jessica has a passion for event planning and brings that skill to the weekly Tigard Farmers Market.  Her enthusiasm and upbeat attitude make each day at the Tigard Farmers Market great.
You can contact Jessica at manager@tigardfarmersmarket.org or 503-639-6302.