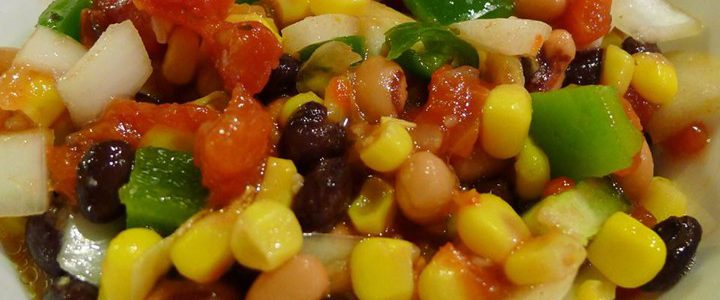 Also known as "Cowboy Salsa" this recipe calls for black-eyed peas. Eating black-eyed peas on New Years day is thought to bring prosperity in the new year. So dig into some gold!
Ingredients:
1 can Black-eyed peas.
1 can black beans, rinsed and drained.
1 can whole kernel corn, drained.
1/2 cup chopped onion
1/2 cup chopped green bell pepper
1 4 oz can diced jalapeno  peppers
1 can diced tomato's, drained.
1 cup Italian style dressing.
1/2 teaspoon garlic salt.
Mix well, cover and place in refrigerator over night to let flavors blend. Serve with Tortilla chips and enjoy!
Recipe courtesy of allrecipes.com